K value

f value

Solubility(g/L)

Other fiber stains(grade)

Dyeing

pH value

Application classification

90℃

60℃

30℃

cotton

viscose

nylon

polyester

wool

2.5

0.43

80

80

80

4~5

4

4

4

3~4

3~6.5

Disperse type
Colour Fastness Test
Item

Original color change

acrylic stain

viscose stain

wool stain

Item

Original color change

acrylic stain

viscose stain

wool stain

Light fastness

1/3(light)

6~7

—

—

—

Alkaline fluff

Mild

—

—

—

—

1/1(medium)

7

—

—

—

Severe

5

5

—

5

2/1(deep)

7

—

—

—

Cross dyeing property

Neutral

4

1~2

—

3~4

Flooding(severe)

5

5

4~5

4~5

Acid

4

1~2

—

4~5

Soaping

40℃

—

—

—

—

Oxygen bleaching

5

5

5

—

60℃

5

5

5

5

Chlorine bleaching

Mild

5

—

—

—

Perspiration

Alkali

5

5

5

5

Severe

4~5

—

—

—

Acid

5

5

5

5

Chlorine water

5

—

—

—

Seawater

5

5

—

5

Steaming

0.05MPa

5

—

—

—

Rubbing

Dry

—

—

5

—

0.15MPa

4~5

—

—

—

Wet

—

—

5

—

Dry hot pleat shaping

30s,150℃

—

—

—

—

Ironing

Dry

Immidiately

4

—

—

—

30s,180℃

4~5

5

5

—

4hafter

5

—

—

—

Carbonization

Not Neutralize

—

—

—

—

Wet

—

—

5

—

Neutralize

4~5

—

—

—

Dry cleaning(trichloro ethylene)

5

5

—

5

Formaldehyde

—

—

—

—

Basic Red 46 is dark red powder (or liquid) and soluble in water. The solubility in water is 80g/L at 30 ° C. The dyed acrylic fiber is bright blue red and yellow under tungsten light. It is dyed at 120 ° C and the color is stable. When the copper ion color changes slightly, the color of the iron ion is unchanged, and the color of the chromium ion is slightly changed. The blocking group of the dispersed cationic red SD-GRL and the cationic red SD-GRL is a 1-naphthalenesulfonic acid group.
Mainly used in acrylic fiber, fiber and scattered the dyeing wool terylen article, also can be used for direct printing.
Use condition:
1. Acrylic dyeing: Cationic Red X-GRL is suitable for acrylic fiber dyeing. It is carried out in acetic acid and sodium acetate bath. The dyeing bath pH can be below 6.5 when dyeing dark color, and the dye bath pH is 3~3.5 when dyeing light color. Even if it is dyed under alkaline conditions or above 130 ° C, the color light is very stable. The color of the dyed acrylic fiber is slightly redr than that of the cationic red GTL, and the lifting rate is good. It is dyed with the dispersed cationic deep yellow 2RL and blue SD-GRL. The color has good levelness and color fastness. It is composed of cationic yellow X-6G and blue X-GRL to form the three primary colors of various colors of acrylic yarn and knitted fabric. If the dyed fabric needs to be singeed, it will affect the color light. .
2. Other fiber dyeing: acid-modified polyester, light fastness grade 4, soaping fastness 5. It is suitable for one-bath dyeing of wool nitrile or acrylonitrile blended fabric, and it is rarely stained on wool and viscose. color.
3. Printing: It can be directly printed on acrylic fiber, diacetate fiber or acid-modified polyester fabric. The ground color can be whitened by Declin.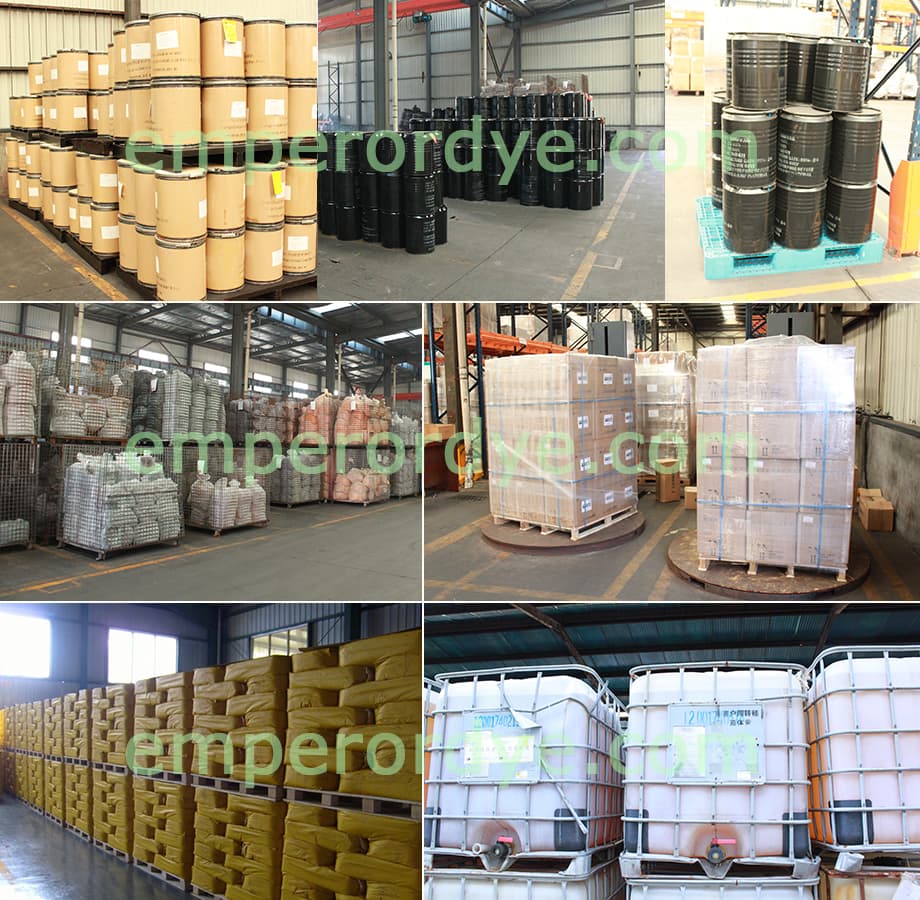 20 or 25kg/compound bag, carton box, iron drum, fiber durm for powder dye and 1000kg/tank for liquid dye