Acid Yellow 36
TRADE NAME:

Acid Golden Yellow G
methanil yellow
Acid Metanil Yellow
Acid Yellow MT
Vicoacid Yellow 36
Dycroacid Metanil Yellow R
CAS NO: 587-98-4
CI.NO: 13065
Acid Yellow 36 Physical and Chemical properties
| | | |
| --- | --- | --- |
| Standard | AATCC | ISO |
| Fiber | wool | wool |
| Soaping | 1 | 2 |
| Persperation Fastness | 4 | 2~3 |
| Oxygen bleaching | — | — |
| Light Fastness | 3 | 3 |
Application Features
leveing(grade)

displacement

whitening

solubility(g/L)

metal ion effect(grade)

copper

iron

chromium

4~5

A

well

100(90℃)

3~4

4

4~5
Colour Fastness Test
Test Methods

fiber

Alkali resistance

Carbonization

Chlorination discoloration

potting

Alkali fluff color change

seawater

soaping color change

Perspiration

Sun exposure

discolor

Staining

AATCC

wool

5

4

—

4

1

5

1

1

4

3

ISO

wool

4

3~4

3

4

1~2

—

—

2

2~3

3
Yellow powder. Red light yellow to orange. Soluble in water, ethanol , ethyl, benzene and ethylene glycol, slightly soluble in acetone. In purple sulfuric acid, and it will produce red after diluted precipitation. In a blue nitric acid, then turned into orange. Its water solution with hydrochloric acid was red, and the precipitation produce; Add sodium hydroxide solution unchanged, excessive yellow produced after precipitation. Copper ions in dyeing color green dark; Iron ions in a shallow color; Chrome ions in a slightly change. Discharge the gender is good.
Appearance is yellow powder. Soluble in water, soluble in alcohol, ether, benzene and ethylene glycol ether, slightly soluble in acetone. It is purple in concentrated sulfuric acid solution, red precipitate after dilution; in case of nitric acid is blue, then change It is orange. The hydrochloric acid is red in the aqueous solution and precipitates; the sodium hydroxide solution is added, and a yellow precipitate is formed after the excess. The copper ion is dark and dark when dyed; the iron ion is lighter; the chromium is encountered. The ions are slightly changed. The discharge is good.
Acid Yellow 36 Application:
Mainly used for soap shading, in strong acid dye bath dyeing wool, also can dye leather. When used for paper to measure good color. Also can be used in the manufacture color amylum, paint, wood products, biological dyeing. Can also be used in medicine and cosmetics.
Use condition:
1. Mainly used for the coloration of soap, dyeing wool in a strong acid dye bath, and also dyeing leather.
2. It is used for coloring when the paper is colored. It can also be used to make lakes, paints, wood products and biological dyeing.
3. Can also be used for coloring medicines and cosmetics.
Packing: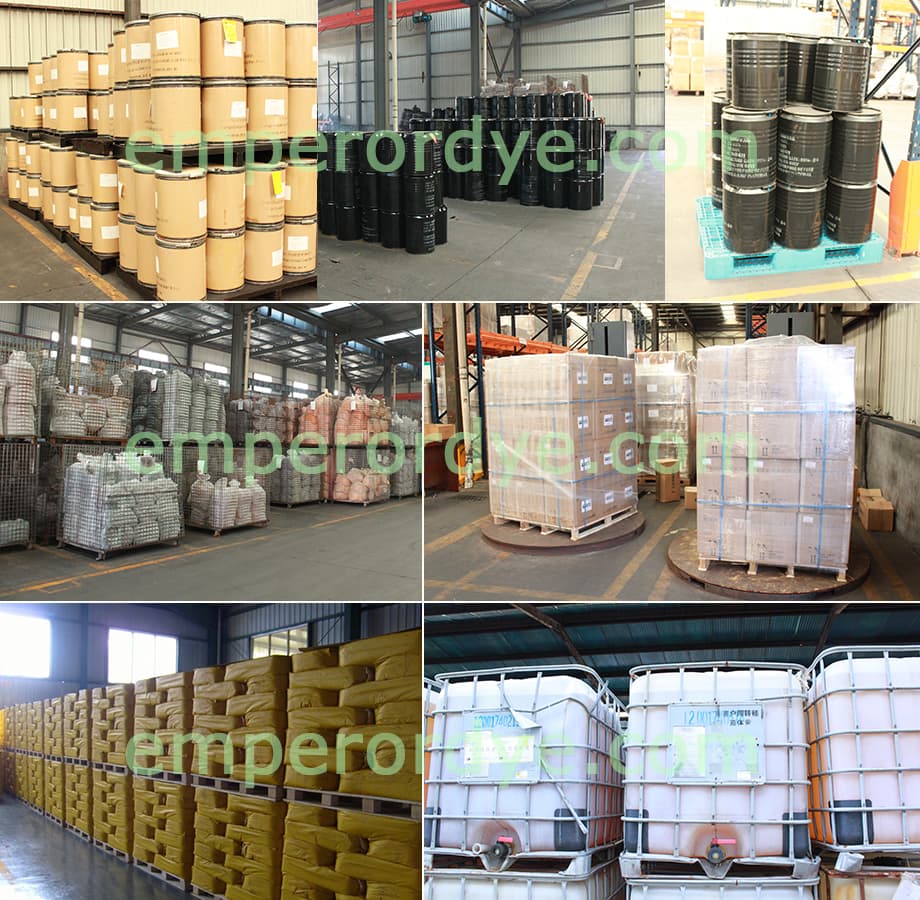 20 or 25kg/compound bag, carton box, iron drum, fiber durm for powder dye and 1000kg/tank for liquid dye
Inquiry for Acid Yellow 36

Question: *
You can learn about other products: