Acid Green 20
TRADE NAME:

Acid Dark Green B
Acid Green B
Acid Green N
Acid Green No 2
Akacid Green B
Anaracid Dark Green B
Atlacid Dark Green B
Atul Acid Dark Green B
Bemacid Green BD
Best Acid Dark Green A
Colocid Dark Green B
Concorde Acid Dark Green L-A
Concorde Leather Green LAD
ACID GREEN B
Cyanine Green AU
Daedo Acid Dark Green A
CAS NO: 5850-39-5
CI.NO: 20495
Acid Green 20 Physical and Chemical properties
Standard

Fiber

Soaping

Persperation Fastness

Oxygen bleaching

Light
Fastness

Fading

Stain

AATCC

Wool

2-3

2-3

3

2-3

3

ISO

Wool

3

1

4-5

2

3-4
Colour Fastness Test
Test Methods

fiber

Alkali resistance

Carbonization

Chlorination discoloration

Oxygen bleaching

Alkali fluff

Acid fluff

potting

soaping

Perspiration

Sun exposure

discolor

Staining

discolor

Staining

discolor

Staining

discolor

Staining

AATCC

wool

4~5

4

—

1

2~3

2~3

—

—

—

—

2~3

2~3

3

3

ISO

wool

4~5

4~5

4

1

1

1

4

1

3

1

3

1

4~5

3~4
Appearance is dark green to green light black powder. Soluble in water, slightly soluble in ethanol, insoluble in other organic solvents. Purple in 10% sodium hydroxide solution; blue-green in concentrated sulfuric acid, blue after dilution Color, precipitated; brown solution in concentrated nitric acid. Its aqueous solution is dark blue green, and it turns purple after adding concentrated sodium hydroxide solution.
Dark green light to black powder. Soluble in water and soluble fiber element, slightly soluble in alcohol, insoluble in other organic solvents. Dyes in 10% of sodium hydroxide solution for purple solution; The strong sulfuric acid for blue-ray green, diluted into blue, precipitation; In nitric acid solution for brown. The water solution is dark blue light green, add thick sodium hydroxide solution to purple.
Acid Green 20 Application:
This product is suitable for the wool, silk, wool blended fabric, polyamide fiber of dyeing and printing, also suitable for leather and paper color.
Use condition:
1. Mainly used for dyeing and printing of wool, silk, nylon and wool blend fabrics, and also for leather and paper coloring.
2. The whiteness is medium, the copper ion color is basically unchanged during dyeing, and the light color of the iron ion becomes lighter and darker.
Packing: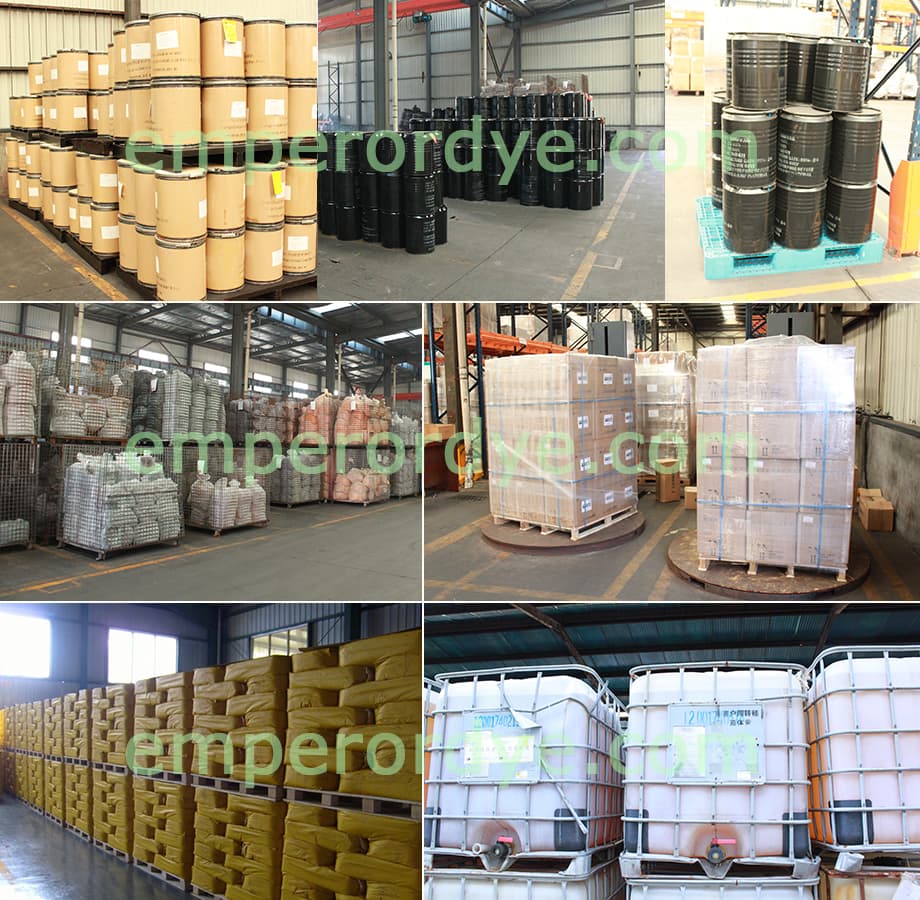 20 or 25kg/compound bag, carton box, iron drum, fiber durm for powder dye and 1000kg/tank for liquid dye
Inquiry for Acid Green 20

Question: *
You can learn about other products: