Leveling(grade)

Displacement

Whitening

Solubility(g/L)

Metal ion effect(grade)

copper

iron

chromium

3~4

B

can~good

20(90℃)

5

5

—
Colour Fastness Test
Test Methods

fiber

Alkali resistance

Carbonization

Chlorination discoloration

Oxygen bleaching

Alkali fluff

Acid fluff

potting

soaping

Perspiration

Sun exposure

discolor

Staining

discolor

Staining

discolor

Staining

discolor

Staining

AATCC

wool

2

3~4

—

1

2

2

—

—

—

—

2~3

2~3

3~4

2

ISO

wool

2~3

3

3~4

1

1

1

3~4

1

1

1

3

3

4~5

3
Appearance is dark green powder, soluble in water, blue-green, soluble in ethanol, green, yellow-brown in concentrated sulfuric acid, yellow after dilution.
1. It is mainly used for dyeing and printing wool and silk. It is suitable for dyeing dark fabrics. It can also be used for coloring inks, feathers, straw, soap, paper and leather.
2. Wool dyeing is carried out in a strong acid bath. The pH of the dyeing bath is adjusted to 2~4, and the highest dyeing temperature is 95~100°C. Silk and nylon dyeing should be carried out in acetic acid bath or formic acid bath. Wool is the same as various fibers. When the bath is dyed, the color of nylon, silk and wool is close, and the cellulose fiber is not stained.
3. Acidic green V is bright in color, but its color fastness is poor. It is generally only suitable for the dyeing of wool products with high color vividness, or only for color matching. It is not suitable for products with high fastness requirements.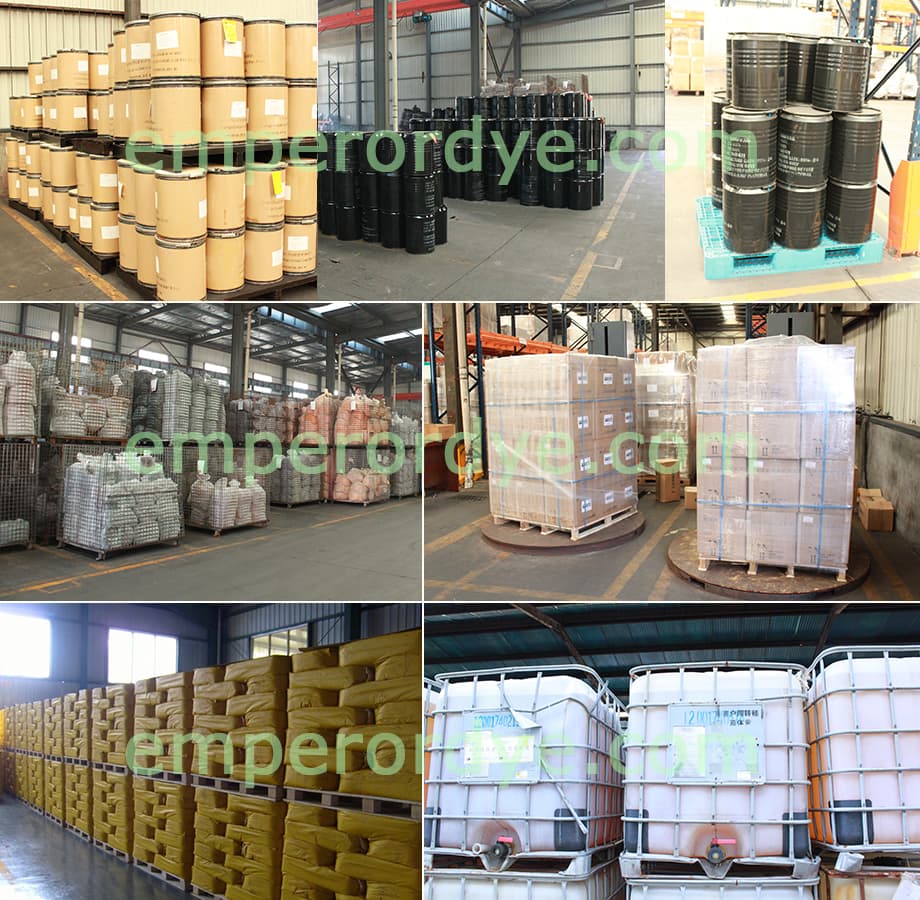 20 or 25kg/compound bag, carton box, iron drum, fiber durm for powder dye and 1000kg/tank for liquid dye