Acid Blue 120
TRADE NAME:

Acid Navy Blue GR
Atul Acid Fast Navy Blue GR
Best Acid Cyanine GR
Weak Acid Navy Blue GR
Acid Blue GR
Acid Navy Blue P-B
CAS NO: 3529-04-9
CI.NO: 26400
Acid Blue 120 Physical and Chemical properties
Standard

Fiber

Soaping

Persperation Fastness

Oxygen bleaching

Light
Fastness

Fading

Stain

AATCC

Wool

3

3

3

4

5

ISO

Wool

3-4

3-4

4

4
Application Features
Leveling(grade)

Displacement

Whitening

Solubility(g/L)

Metal ion effect(grade)

copper

iron

chromium

2~3

C

bad

60(90℃)

4

3

4
Colour Fastness Test
Test Methods

fiber

Alkali resistance

Carbonization

Chlorination discoloration

Oxygen bleaching

Steaming

Alkali shrinkage

Acid shrinkage

seawater

Soaping

Perspiration

Sun exposure

discolor

Staining

discolor

Staining

AATCC

wool

4~5

3

—

4

3

3

—

3

—

3

3

3

5

ISO

wool

4~5

4

3

4

3

3~4

2

3~4

—

3~4

3~4

4

5
Deep purple uniform powder, soluble in water is purple, soluble in ethanol is deep blue. In a dark of sulfuric acid, a green light blue after diluted. The aqueous solution of this product with strong hydrochloric acid formation of dark precipitation; Add thick sodium hydroxide solution is Red sauce. In dyeing copper and iron son, colour and lustre is a little dark, encounter chromium ion have little influence. Discharge sex differences.
Appearance is dark purple uniform powder. It is soluble in water and purple. It is dark blue in ethanol. It is dark blue in concentrated sulfuric acid and greenish blue after dilution. The aqueous solution is concentrated with hydrochloric acid to form dark blue precipitate. The sodium solution is sauce red.
Acid Blue 120 Application:
Mainly used for wool, polyamide fiber and fabric dyeing of silk. But with the direct dyes dyed wool/stick with blended fabric. Can also be used for leather, paper and biological shading.
Use condition:
1. Mainly used for dyeing and printing of wool, silk and nylon. It can also be used for coloring leather and paper.
2. The use and performance of weakly acidic dark blue GR are basically the same as those of weakly acidic navy 5R. See the specific application of weakly acidic navy 5R. They can replace each other.
Packing: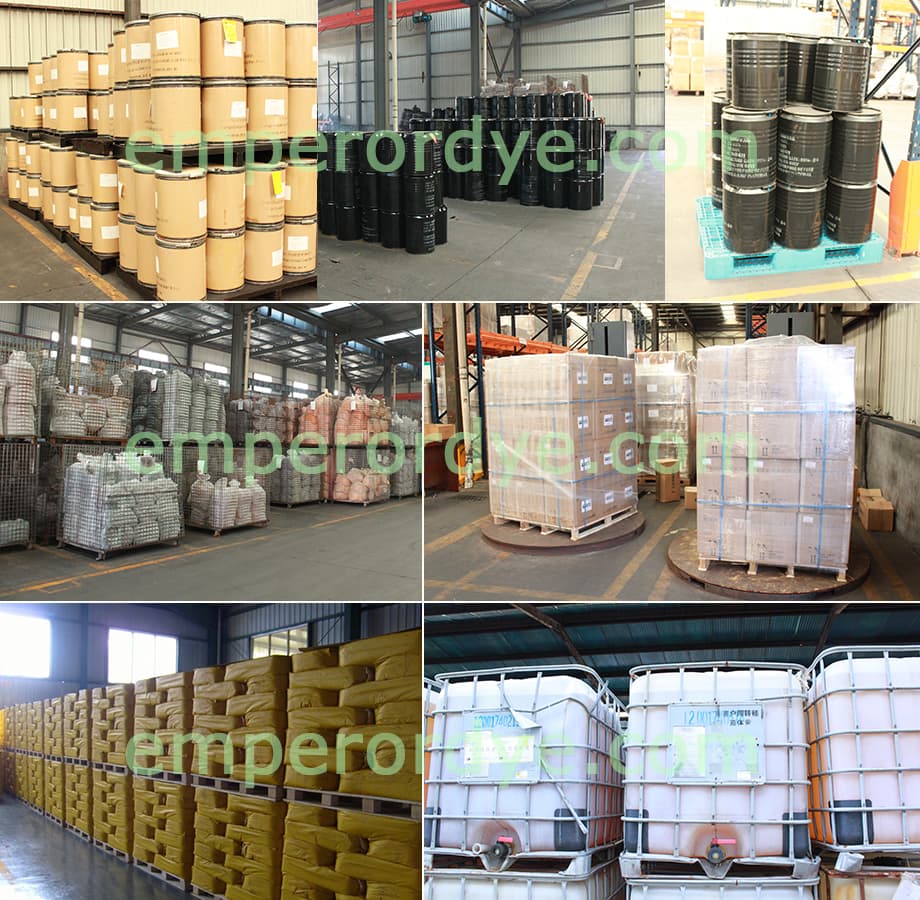 20 or 25kg/compound bag, carton box, iron drum, fiber durm for powder dye and 1000kg/tank for liquid dye
Inquiry for Acid Blue 120

Question: *
You can learn about other products: